Driving Lessons & Courses At Roadrunners Driving School
Driving Lessons & Courses, Fast Pass, Plus, Intensive Driving Courses & Lessons.
You can start with 1 hour driving lessons, then as your driving test nears closer, increase the time to 1.5 hours or 2 hour sessons that will give you more experience and time on the road just when you need it. We also offer, Off Road Driving Lessons For The Under 17's and Fast Pass Intensive Driving Courses for those who need a driving license quickly. Please view our courses below to see which driving lessons or courses would suit your budget the best.
You can also call or send a request for a call back from Marc if you require further details about Driving Instruction with Roadrunners Driving School in Kidderminster, Bewdley, Stourport on Severn and surrounding area.
Telephone Hotline 07968 – 785466 or Click the contact button on the right of the screen and request a callback.
Driving Lessons & Courses At Roadrunners Driving School
One Hour Lessons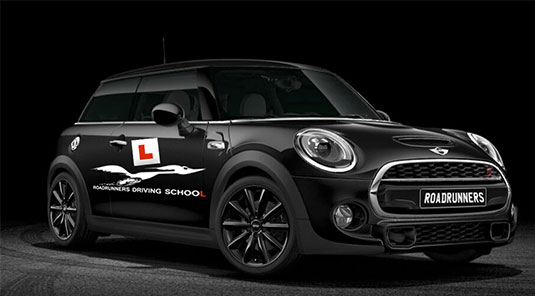 One hour driving lessons; will ease you into today's modern driving styles and set you on the road towards passing your test.
One Hour and A Half Lessons.
1.5 hour driving lessons are recommended when you have your driving test booked, as that extra time behind the wheel will give you extra experience and confidence behind the wheel.
Two Hour Training Sessions.
Two hour driving sessions are beneficial on the day of your test and ideal for those who are feeling a little nervous and require a little more confidence while on the road.
Refresher Courses.
If it's been a while since you have been behind the wheel? Lost confidence or forgotten what the road today needs? Scared that your not going to remember how to drive?
Don't Worry! You can book refresher courses with us! With our refresher courses we will guide you back on the road and build up your confidence to become the best driver you can be!
Under 17's Off Road Driving.
If you would like to get your children used to a car and learn how to control and drive, before they start taking proper lessons! Then why not try our Off Road Courses! We help your child get used to driving a car, and teach them all the skills on how to start and drive a car!
Pass Plus! Courses.

Passed your test? Would you like ike to get advanced knowledge on driving the roads of today or maybe an insurance discount? Then do the Pass Plus with us! We ensure 100% First Time Pass!
Intensive Driving.

Roadrunners Driving School Kidderminster provide Intensive Driving Courses (Fast Pass) These Courses are here to help you get to your test quicker and remove any bad habits. To learn more, head over to our Fast Pass Page!
For further details of Driving Lessons & Fast Pass Courses we provide, please message us via the Message Button for a Call Back.